In-Person & Online Enrichment Classes
Your child will enjoy this high energy combination dance class, they will move & groove to the beat using proper technique!
Ages: 5 to 7 years
In this popular class we will sing songs, learn beginner acro & work on the following specific directions!
Ages: 18 months – 2.5 years
Calling all Mommies, Daddies, Grandpas, Grandmas or anyone who wants to enjoy some special quality time with their little one!
Ages: 0 to 18 months (Parented)
Our signature class! In each class your child will be learning Ballet, Jazz and Acrobatiques steps.
Ages: 2.5 years to 4.5 years
Come and join this high energy combination class, your children will learn syllabus work in the two most impactful styles of dance, Jazz & Ballet. We will work on proper technique and the technical aspect of dance, all while having fun and building self confidence! 
Ages: 8 years to 12 years
A new weekly class will be sent out to you to complete at your own pace and in the comfort of your own home.
We are pleased to say due to the demand of our online programming we will continue our Saturday AM LIVE classes. 
Come and join our amazing enrichment classes, these are taught by highly trained teachers that specialize in their field.
Our enrichment programs include French & Spanish Language tutoring, Yoga, Martial Arts & Seasonal Soccer. 
Ages: 4 years to 12 years
Try a class at Kinder Studios!
Try a class for free! Contact Kinder Studios and let us know what class you want to try!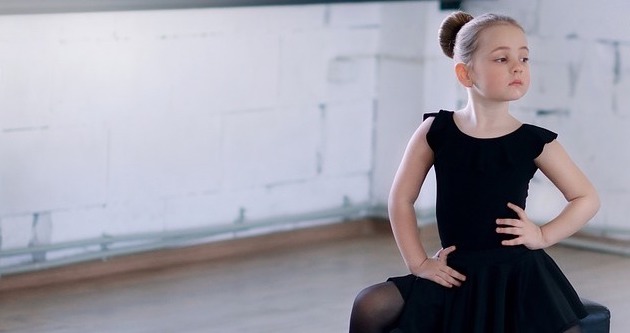 Registration Discounts
Save when you register a student today! Get 5% off your registration when you pay the full tuition in full. And get 5% off when you register for two or more in-person classes in the same order.
The studio follows the public school calendar. The studio will be closed on Thanksgiving Monday, Halloween, Remembrance Day (am only), Winter Break, Family Day Monday, Spring Break (including Good Friday and Easter Monday) and May Long Weekend. We will be open during Teacher's Conventions.
Kinder Studios is not able to put a hold on tuition for vacations. Make up classes will be provided if any classes are missed. Please speak with the office to schedule a makeup class.
No refunds will be given for missed classes. If the teacher cancels a class, it will be rescheduled.
September 7, October 5 & January 4: First Day of Classes
October 12: Thanksgiving Closure
October 26​ ​to October 31: Halloween Costume Week
November 11: Remembrance Day Closure
December 7 to December 12: Parent Viewing Week – September/October Starts
December 14 to December 18: PJ Week / Last classes before winter break
December 21 to December 24: Winter Break Camp
December 28​ ​to December 31: Winter Break Camp – Note: *Full or half day camps available*
January 4 to January 9: First Day of Classes
January 18 to January 23: Measurements Taken & Costume Email Send
February 22: RECITAL FORMS DUE
March 29 to April 2: Spring Break – Note: *Full or half day camps available*
April 12: SCHEDULE RELEASE 2021/2022
April 19 to April 24: Parent Viewing – January Starts
April 26 to May 1: Bring a Friend
May 10 to May 15: Picture Week
May 29: Picture Order Forms Due
June 21: REGISTRATION NIGHT
June 14 to June 19: Pictures Sent Home
June 21 to June 26: Last Day of Classes
June 27: 2021 RECITAL / SHOWCASE