Dance & Learning for ages 3 months to 12 years
Kids are incredible learners. And the best way to develop creative, social and cognitive skills is through classes just for them.
Kinder Studios offers immersive classes for ages 3 months to 12 years in Dance, Language, Robotics, yoga and more. Every class is taught by an experienced teacher so every child recieves the care and attention they deserve.

Dance
Foundation for classical and modern dance – through art and music.

Languages
New sounds, pronounciation and memory.

STEM
STEM basics through robotics, mechanics and electronics.

Yoga
Build mindfulness, physical strength and relaxation.
Classes Available either in Person or Online
Kinder Studio makes it easy for your children to learn, grow and have fun. Our experienced teachers make the most of the classes, giving your child an opportunity for cognitive and social development in a creative setting.
Daytime classes are open to ages 3 months to 12 years and are either held at our Preschool Partners Facilities or Community Centers near you. 
Enrichment Online Classes are recorded weekly & are available to learn at your own pace, they are great for family with busy schedules! Enrichment Classes also include a Monthly interactive Class!
** Due to COVID-19 ALL in person classes are now being offered Online**  

Dancing is an incredible expression of creativity and control. Our teachers are professional dancers that specialize in showing kids the joy and reward of dance.
We teach kids the foundations of dance – from ballet basics to creative expression. Kinder Studios hosts an annual recital to showcase the growth of our little dancers.
Creativity | Expression | Physical Well-Being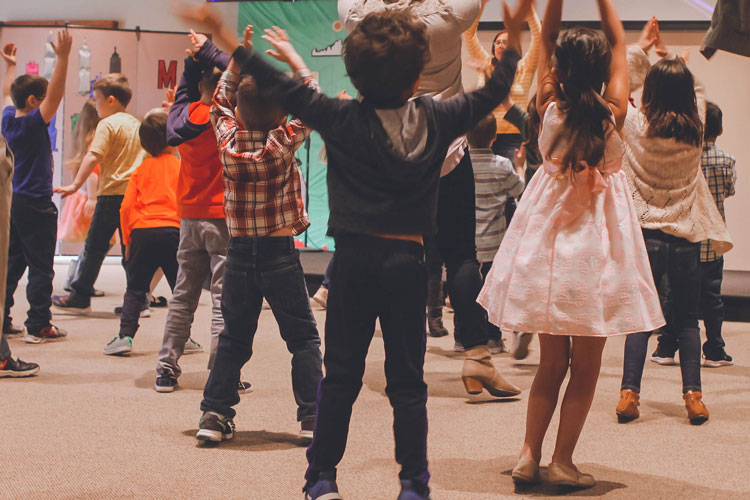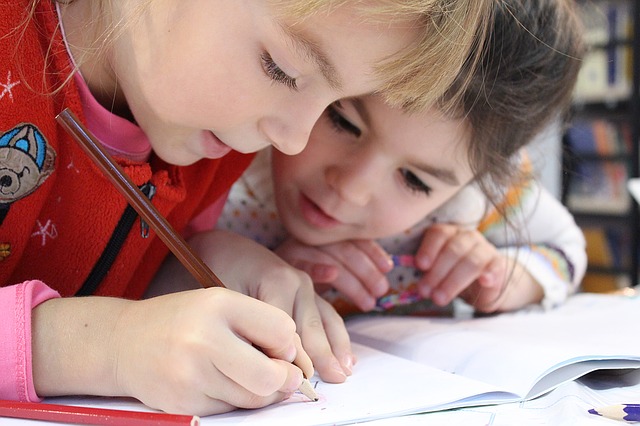 A new language improves pronounciation, listening, comprehension and memory for all ages. And especially for kids. It is incredible how quick they can learn a new language.
Our trained teachers are experts in Spanish, French and sign language, and we use the the latest methods to teach new patterns and sounds so your child is excited to learn a new language.
French | Spanish | Sign Language

Robotics is an opportunity to discover the world of science, technology, engineering and math. All through creativity and fun!
Your child will use innovative robotic toys and equipment to create original designs, solve problems and share ideas. Our approach to role-playing education is engaging, stimulating and creative.
Robotics | Cooperation | Creativity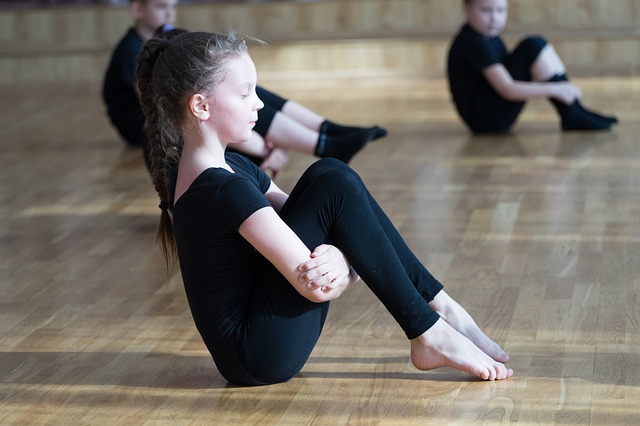 Yoga inspires healthy living for all ages. And with the right teacher, it is a fun way for kids to relax, grow and find their inner selves. The dedicated yoga teachers at Kinder Studios customize every class for the kids.
Your child can develop their physical and mental strength while improving self-care and cooperation.
Self-Awareness | Coordination | Physical and Mental Health

Our adult classes are for any kid-at-heart that wants to continue learning. For every age, our instructors will teach through participation and immersion so you will make the most out of the classtime.
Join us for adult classes at our West Calgary studio.
Dance | French | Spanish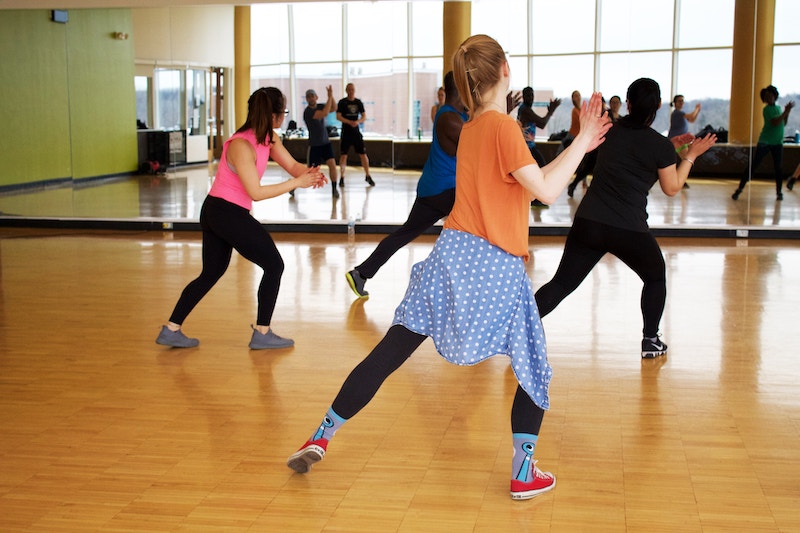 "Kinder Studios is a special environment for kids to explore movement and dance. It is a warm and welcoming space where my shy kids were comfortable and confident to try new things and meet new friends."
Online Enrichment Classes
$20.00 / month
MM – Mini Movers
TT – Tiny Tots
CC – Cub Club
KK – Kinder Kid 
MM – Thursday: 10:00 to 10:30 am
MM – Friday: 10:00 to 10:30 am
TT  – Thursday: 2:30 to 3:00 pm
TT – Friday: 10:45 to 11:15 am
CC – Thursday –  3:15 to 3:45 pm
CC – Friday: 11:30 to 12:00 pm
KK – Friday: 12:00 to 12:30 pm
Mini Movers
$45.00 / month
18 months – 2.5 years old  
Monday:  10:00 to 10:45 am SCA 
Tuesday: 10:15 to 11:00 am  MCC
Thursday: 10:15 to 11:00 am  ADP
Thursday:  2:30 to 3:15 pm  SCA
Saturday: 9:15 to 10:00 am  FSA
Tiny Tots
$45.00 / month
Ages 2.5 to 4.5 years old 
Monday:  11:45 to 12:30 pm  SCA 
Monday:  4:00 to 4:45 pm  FSA
Tuesday: 9:30  to 10:15 am  MCC 
Tuesday: 2:30 to 3:15 pm DDC
Tuesday:  3:30 to 4:15 pm  FSA
Wednesday:  9:45 to 10:30 am  C1
Wednesday: 10:30 to 11:15 am  C1
Thursday: 9:30 to 10:15 am  ADP
Thursday:  3:30 to 4:15 pm  SCA
Saturday: 10:00 to 10:45 am  FSA
Cub Club 
$45.00 / month
5 – 6 years old  
Tuesday: 4:30 to 5:15 pm  FSA
Saturday:  10:45 to 11:30 am  FSA
Tuesday: 4:30 to 5:15 pm – FSA
Saturday: 10:45 to 11:30 am  – FSA
Kinder Kid
$45.00 / month
 7 – 9 years old  
Tuesday: 5:15 to 6:00 pm – FSA
Saturday: 11:30 to12:15 am  – FSA
Register
To register your child, download the registration form. Send us a message or call at 403-992-3584 if you have any questions.
About Kinder Studios
Kinder Studios is Calgary's only boutique dance and educational studio for kids. Every class is taught by an experienced teacher and we customize the curriculum for every age group. We designed our dance, language, robotics and yoga classes to create the best opportunities for children to learn, grow and have fun.
Every child is different, so Kinder Studios will accommodate special requests so your child has the best experience. We will make age exceptions for all our classes. For complete information about our classes, payments and schedule, download the Kinder Studios Handbook.
Our Team
Kinder Studios is owned and operated by Liz Hamzeh, Calgary-based ballet dancer and teacher.
Before starting Kinder Studios, Liz was an artistic director for a dance academy and ballet teacher. She also teaches French and a broad range of dance, from jazz to latin.
She is the mom to two kids and lives in Calgary.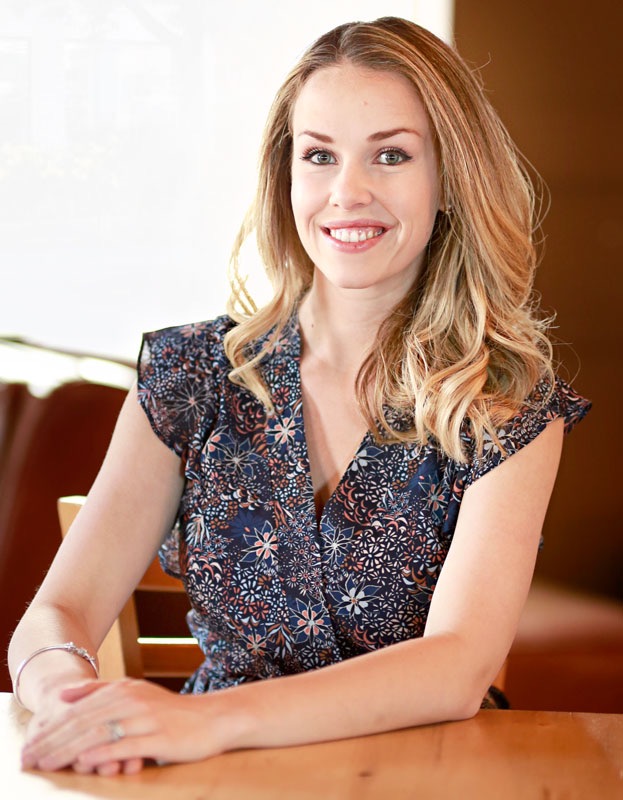 SCA Community Association
277 Strathcona Dr. SW, Calgary
"My daughters both had a fantastic time learning new songs, discovering new languages and developing their gross motor skills. They continue to sing the songs they learned and practice their movements at home, which is a testament to how much they enjoyed themselves. "
Mobile classes for Calgary preschools
Kinder Studios brings our classes to preschools around Calgary. Our mobile classes make it easy to introduce dance, languages, STEM and yoga to preschoolers. With professional instructors and a flexible schedule, we will travel to your venue and provide your kids with an engaging and fun class.
Contact Kinder Studios to book a custom class at your preschool.
Our Preschool Partners
FSA – First Steps Academy (Westsprings)
#2122 – 8561 8A Ave S.W.  Calgary, AB T3H0V5 
MCC – Montreux Child Care Center (Montreux)
#3110 – 288 St. Mortiz Drive S.W. T3H0Z1 
C1 – Chapter1 Day Care (China Town) 
#128 – 197 1st S.W. Calgary, AB
ADP – Altadore  Daycare Preschool (Altadore)
1820 40 Ave S.W. Calgary, AB T2T 5P3
DDC – Dana DayCare
3 Rossdale Road S.W. Calgary, AB T3C2N9
Would you like to be a Preschool Partner?
Or would like us to come & do a trial at your preschool?
We would be happy to set up a complimentary trial date for your students  
Online Enrichment Classes
We are SO pleased to be able to offer your little ones online classes! The classes are tailored per age group and is a great way to keep your kids entertained, while staying fit, and burning off the extra energy from being home during the quarantine.
A new weekly class will be sent out to you to complete at your own pace and in the comfort of your own home. At the end of each month we will host a complimentary interactive class – we will touch on everything we have learned in the month & not only does this double–up as a play date, it also helps all to spend quality time together while travel is restricted.
Fun Fact: Some of our students have been doing the online classes with their family and friends from across the world. 
Dance, Yoga, French, & Spanish
Enrichment Classes Available
Registration & Placement questions? Please Contact us, we would be happy to help!